Announcing International Date Formats in DaysPlan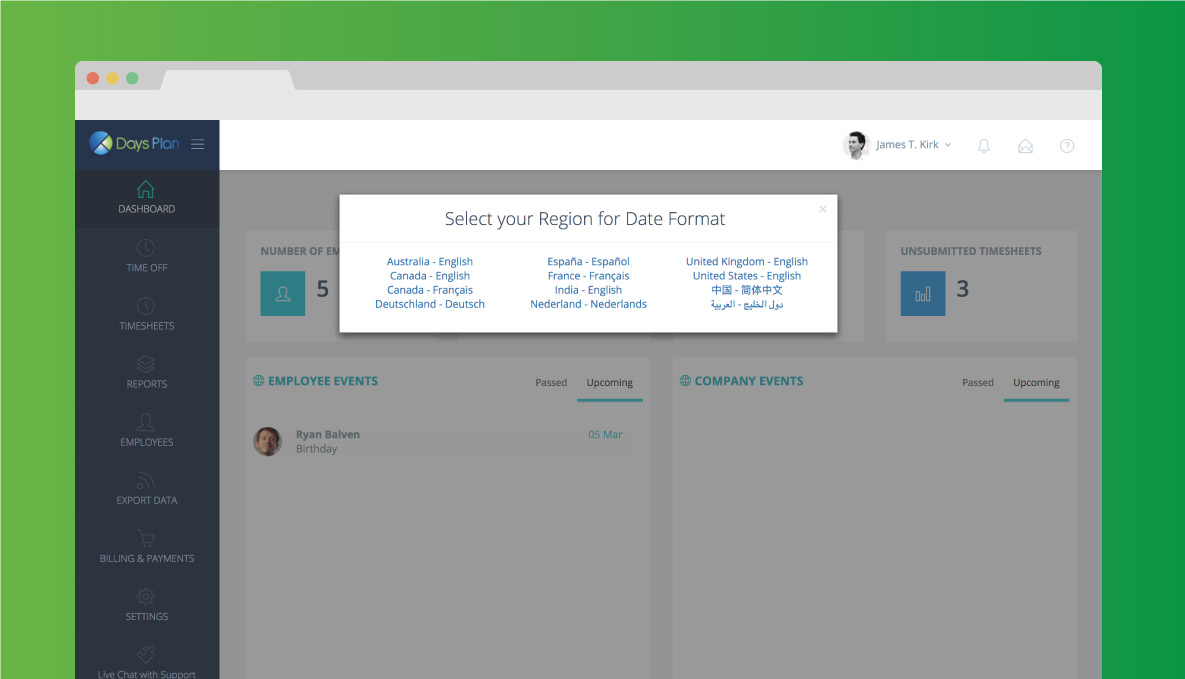 For companies located outside of the U.S. or those with employees in other countries, we know that seeing dates in U.S. format has made using DaysPlan not quite as easy.
That's why today we're unrolling the newest update to the DaysPlan software: International Date Formats. Here's the lowdown on how to set up and start using this feature!
How to set it up
Starting today, when you log in to DaysPlan you'll be presented with a popup that asks you to choose a region for your date format.
All you have to do is choose which region that you are personally in, and all of the dates in DaysPlan will adjust to this format.
Here's what the pop up looks like: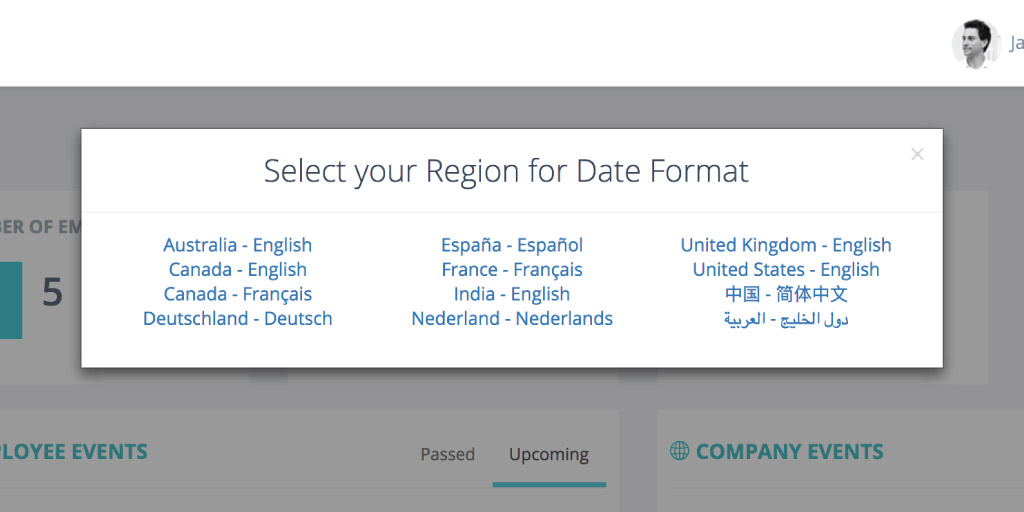 Supported Regions
At the time, DaysPlan supports the following regions:
Australia – English

Canada – English

Canada – Français

Deutschland – Deutsch

España – Español

France – Français

India – English

Nederland – Nederlands

United Kingdom – English

United States – English
Throughout the next few weeks, we will be working to add even more region formats and will update this post when new formats are added. 
For this reason, you may want to bookmark this page for easy access in the future.
What it Looks Like
Once you choose a region, all of the dates in DaysPlan will adjust to match that region's formats. For example, here's how the Time Off Request page looks once we change the region to "France – Français".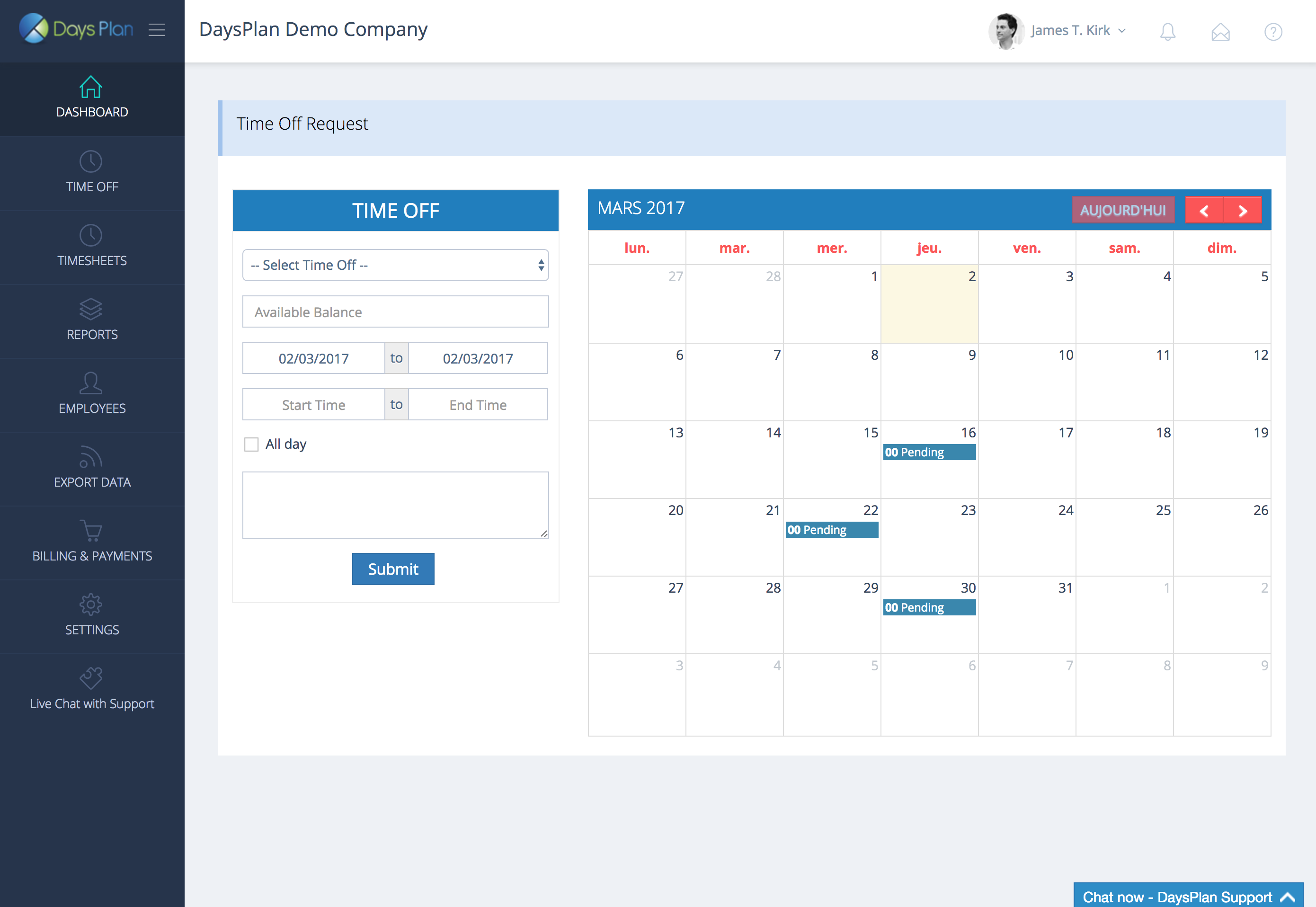 As you can see, the French language has been applied to the name of the month and the name of the week days. Also, in the request box the date is now in the format dd/mm/yyyy instead of mm/dd/yyyy.
Here's how the changes look on the Timesheet Hours page, where employees go to manually enter in their work hours.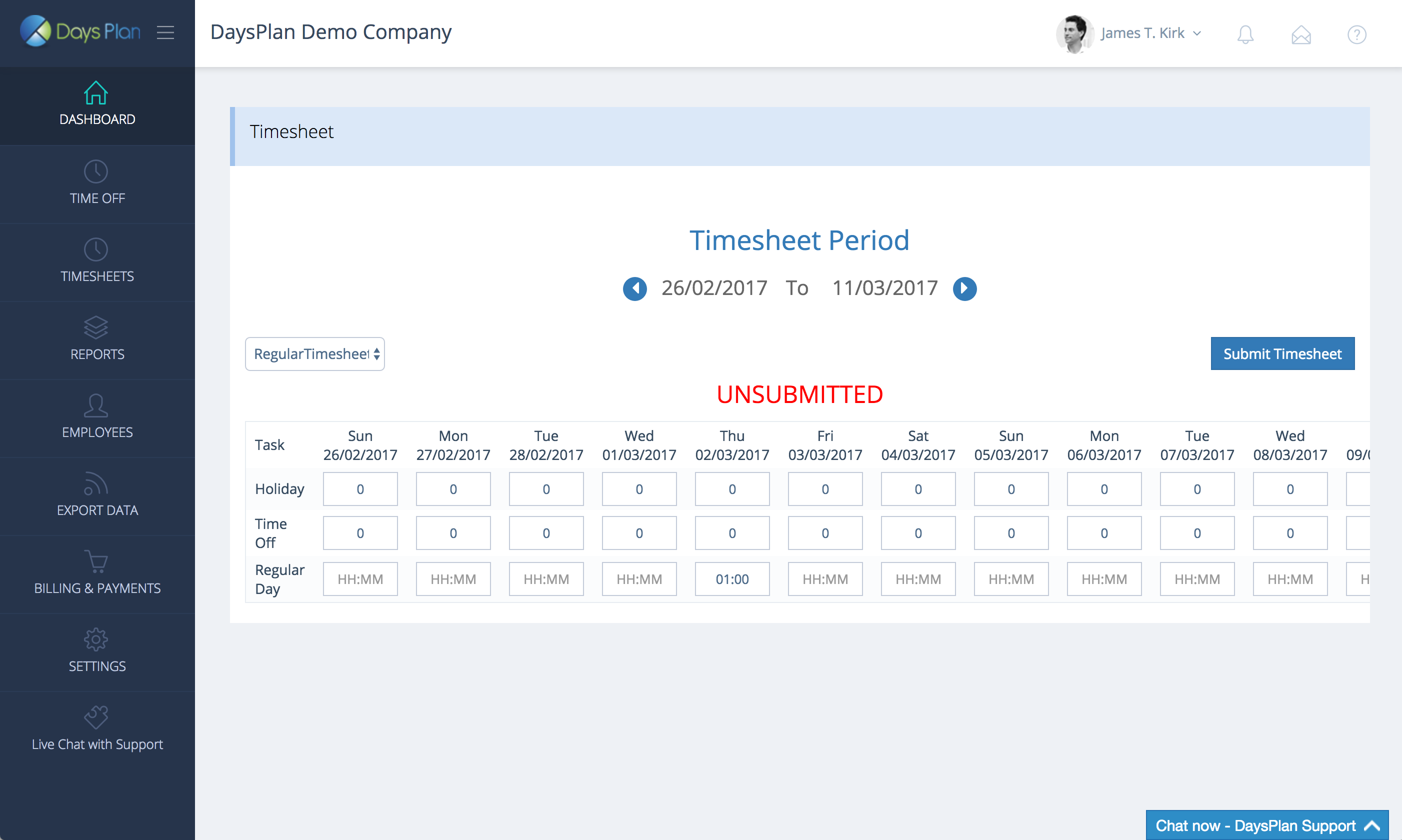 Here as well, you can see that all of the dates are in the dd/mm/yyyy format. You'll see this new date format on all DaysPlan pages from now on.
Changing region formats
If at any time you need to change the region format on DaysPlan, all you have to do is navigate to your profile name in the top right corner. A drop down menu will appear, and you'll have to choose "Region".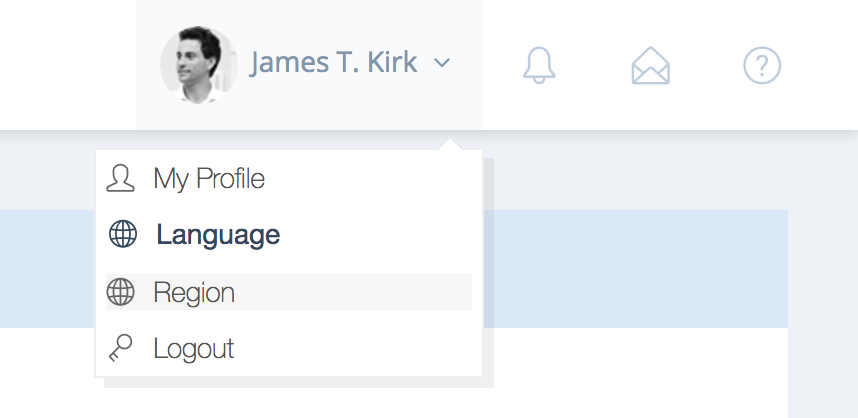 Then the same popup from earlier will appear, allowing you to choose a different region.
Share with your employees
Now that you know how to change your date format, you may want to pass on the information to your employees outside of the U.S.
If you want to share the info, simply send them a link to this blog post and they'll be able to read the step-by-step instructions.
"Introducing International Date Formats, the newest update from DaysPlan. Perfect for companies and employees outside the U.S."
Your Turn
What do you think about this newest update? Have any questions about it? Let us know in the comments below!

The smartest time tracking tool for businesses
Track employee paid time off use, manage timesheets, and get insights–all in one smart platform.