DAYSPLAN FOR
Time Off Tracking
The all-in-one platform for making time off requests, tracking PTO, and seeing trends.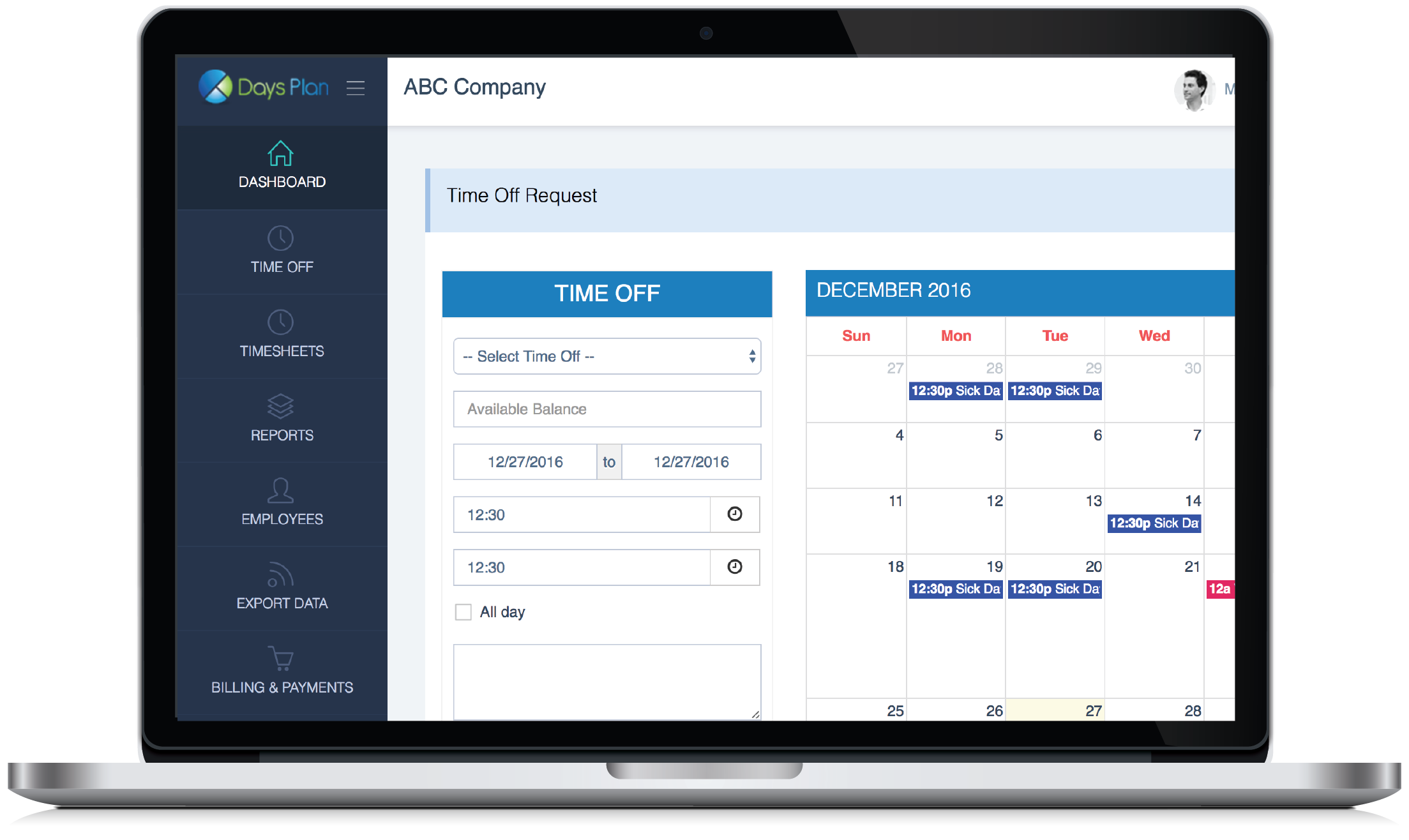 Customize
Set up multiple work schedules for employees. Then, create an unlimited amount of time off categories and establish rules for how your staff will accrue that PTO.


Request Time Off Anywhere
DaysPlan is cloud-based, so employees can submit time off requests from any computer. Our mobile app makes requesting easy from anywhere.
Team Calendar Views
Easily create teams of employees so that your staff can see when other team members will be out of the office. Planning meetings and group work just got a lot easier.


Convenient Notifications
Time off requests, messages, and other notifications within DaysPlan also get sent to your email so you can always stay updated on requests and approvals.
Export Data
Easily create a custom spreadsheet of any employee's time off data for outside use.

EVERYTHING YOU NEED TO
Track Employee Time Off
Start today with our Free Forever Plan. No credit card required.